Slack offers a lot of useful features that you can start using right away. These are the most relevant.
Slack is a very useful tool for those who wish to have good communication between the members of their company. Thanks to it we can establish efficient workflows and make productivity skyrocket. To get more out of it, these are the best functions that this tool has and that you should start apply now.
The best features of Slack
Set your availability
Undoubtedly, it is a way of showing whether or not we are available at a particular time. It establishes a code that notifies our contacts that we are ready to serve them or not. Setting availability in Slack is very simple. In this way, a colleague or employee will know if it is the most opportune moment or not to establish a conversation. availability in Slack is very easy to change, it is done with a simple gesture and you can go from available to away with a single gesture. In the same way, you can set the status you want or leave a message if you are going on vacation.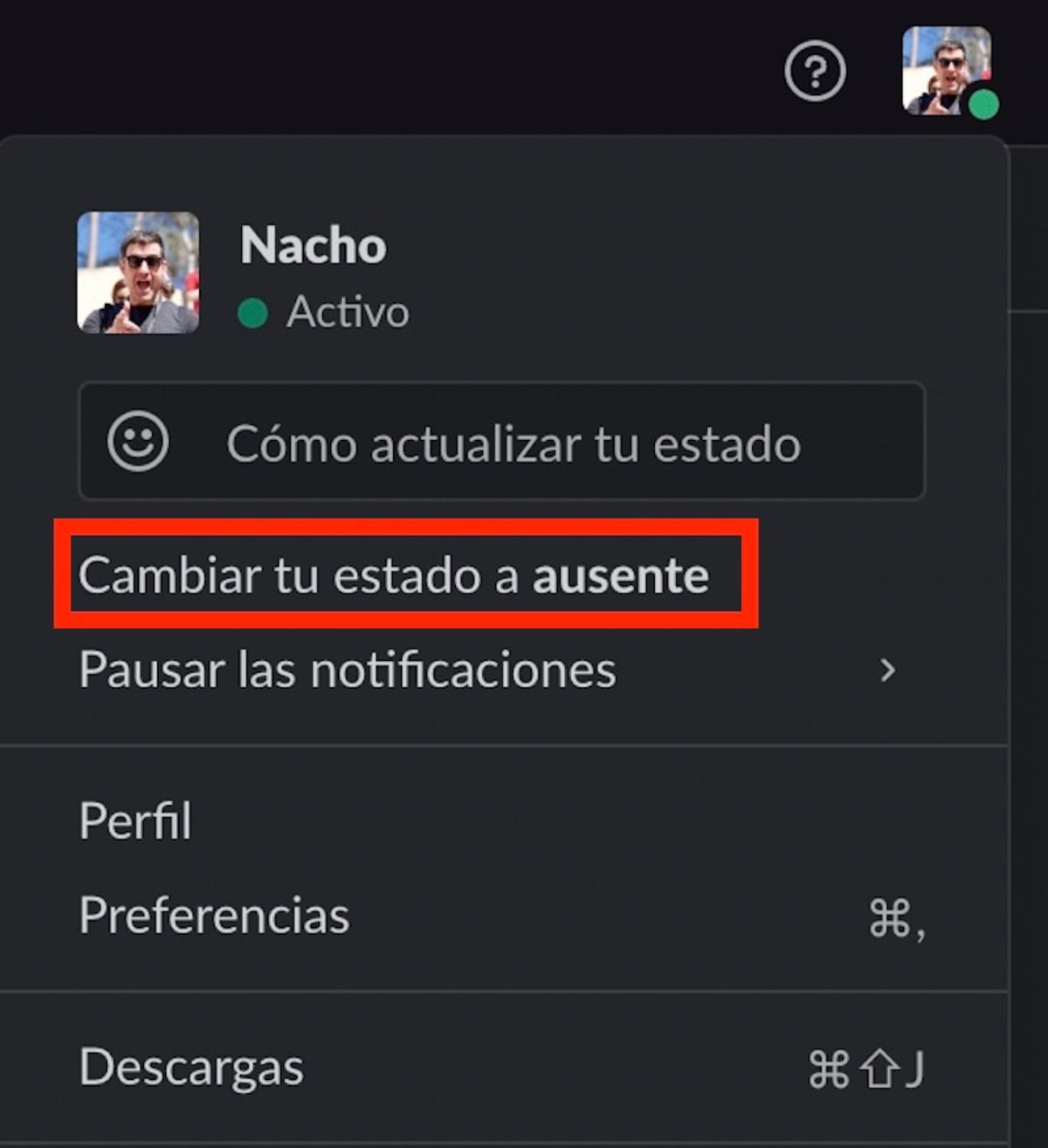 Schedule Messages
Slack offers the ability to schedule messages and that they can be sent at the right time. Thanks to this option, we can leave a scheduled message in the late afternoon to be sent first thing in the morning. It is a way of being in line with the right to digital disconnection of companies and being able to send that message just at the right time.
It has happened to all of us on some occasion, to receive an email at night in which we are greeted with "good morning".

In this way, the messages arrive when they are due, without any anticipation and we can project a much more professional image. Scheduling messages in Slack is very easy to do, since you just have to press the arrow on the paper plane icon
and choose one of the predictive dates or programs for when you want.
Find messages in a conversation
If the volume of conversations is high, find a message in particular it can be quite tedious. You don't have to worry, Slack provides a tool so that you can find that message without having to worry too much. At the top of the application there is a box where you can put some keywords of the conversation, choose a specific channel to a user with whom you exchanged those messages. The results are immediate, therefore, finding any message in a Slack conversation is not a problem at all. As soon as you internalize this option you will not stop using it.


React with emojis
Emojis have evolved communication in any field and Slack is no exception. Reactions allow you to easily express a feeling without having to use words. Ideal as quick answers without having to type an impersonal "ok". Reacting to a Slack message is very simple, you just have to press and hold the message on which you want to react and choose some of the ones available. Reactions also save time and give an important message to our interlocutor, "if I answer like this it's because I'm busy".
Create channels welcome
As you may know, Slack is widely used in work environments. When someone joins a team and there's a Slack workgroup already created, they can feel disoriented. For these cases, it is best to create a welcome channel where all your new colleagues can give you a warm welcome
. It is also a nice gesture towards that person who joins work. Doing it is very simple.
You only have to create a channel and give it a suggestive name. For example, "Information for newcomers" or "Welcome to…".
You can pin the relevant messages or add the useful files to start working. A document that clearly expresses the norms or rules to be followed in that workplace never hurts. Also a message of congratulations for joining the team and a word of encouragement. This will be highly valued by the new employee.
All these functions are complemented with some tricks more of Slack that we have prepared for you, so now is the time to get the most out of this application, that can be used on mobile phones and fixed and portable equipment. Slack makes communication flow and productivity is not affected. Use other types of systems such as a WhatsApp is never a good idea in the work environment.
Related topics: Pro

We're on Google News! To follow