The Xiaomi Smart Pet Fountain has a capacity of 2 liters and moves and oxygenates the water so that it is always fresh.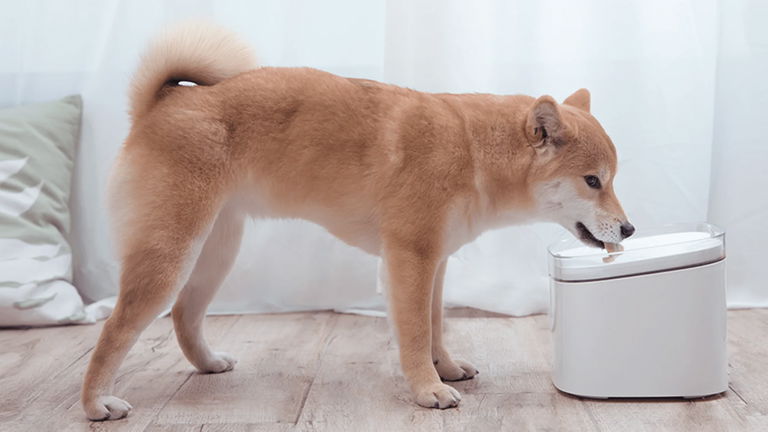 From some time ago, Xiaomi is something more than a simple manufacturer of mobiles, since the Chinese giant has a complete ecosystem of smart products for the home in which we can find fryers of air, dehumidifiers , water purifiers, fans and even a slow cooker.
Well, now the Chinese firm has just announced the global availability of a new gadget ideal for those with dogs and cats at home: a smart pet water fountain.
So is the Xiaomi Smart Pet Fountain
The Xiaomi Smart Pet Fountain is an intelligent water fountain for your pets that has a capacity of 2 liters and has dimensions of 191 x 191 x 177 millimeters.
On a technical level, this pet water fountain is equipped with a water circuit and with some filters they are in charge of moving the liquid and oxygenating it so that your dog or cat can always drink fresh and purified water . In addition, this circuit hardly makes any noise, which allows pets not to be scared when approaching it.
Like any other Xiaomi smart device, the Xiaomi Smart Pet Fountain can be connect to the Xiaomi Home app, which will notify us when we have to refill the water or change the filters that are responsible for purifying it .
Of course, before buying this smart water fountain for your dog or cat, you should keep in mind that is designed for medium-sized pets and not for animals neither too big nor too small.
These 2 new Xiaomi products have gone completely unnoticed
Although Xiaomi has already announced the international availability of the Xiaomi Smart Pet Fountain, it is not yet available. Available for purchase in Spain, although everything seems to indicate that it will arrive in our country over the next few weeks.